Wonderful things my couples have said about me ….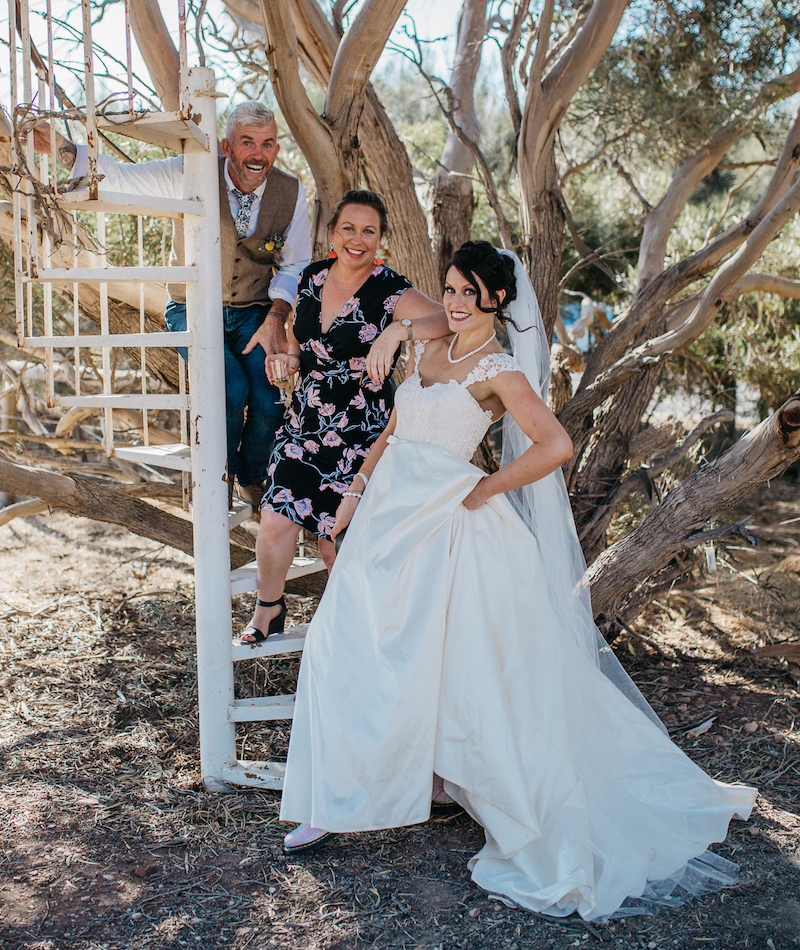 Dear Amanda,
We just wanted to take a moment to thank you for your expertise in planning and pulling together the most amazing ceremony. It was a dream come true for Damien and I, and we know it wouldn't have been possible without you. Thankyou for going above and beyond for us, and for making this the most memorable day for us and all who attended. WE LOVE YOU!!!
Damien Arnott and Genevieve McLeod
I just wanted to say a big thank you for your superb ceremony on Saturday.
It was obvious that you had really gotten to know Gen & Damien before the wedding and your words and the build up to their vows gave so much pleasure to myself and my husband Andrew and I had so many people comment that it is the best ceremony they had ever been to.
To see our daughter Genevieve so happy and marrying such an amazing man as Damien was everything we could have hoped for and it was just the best day.
There wasn't a dry eye in the house.Thank you from the bottom of my heart for bringing us so much pleasure.
Sue McLeod (Mother of the bride)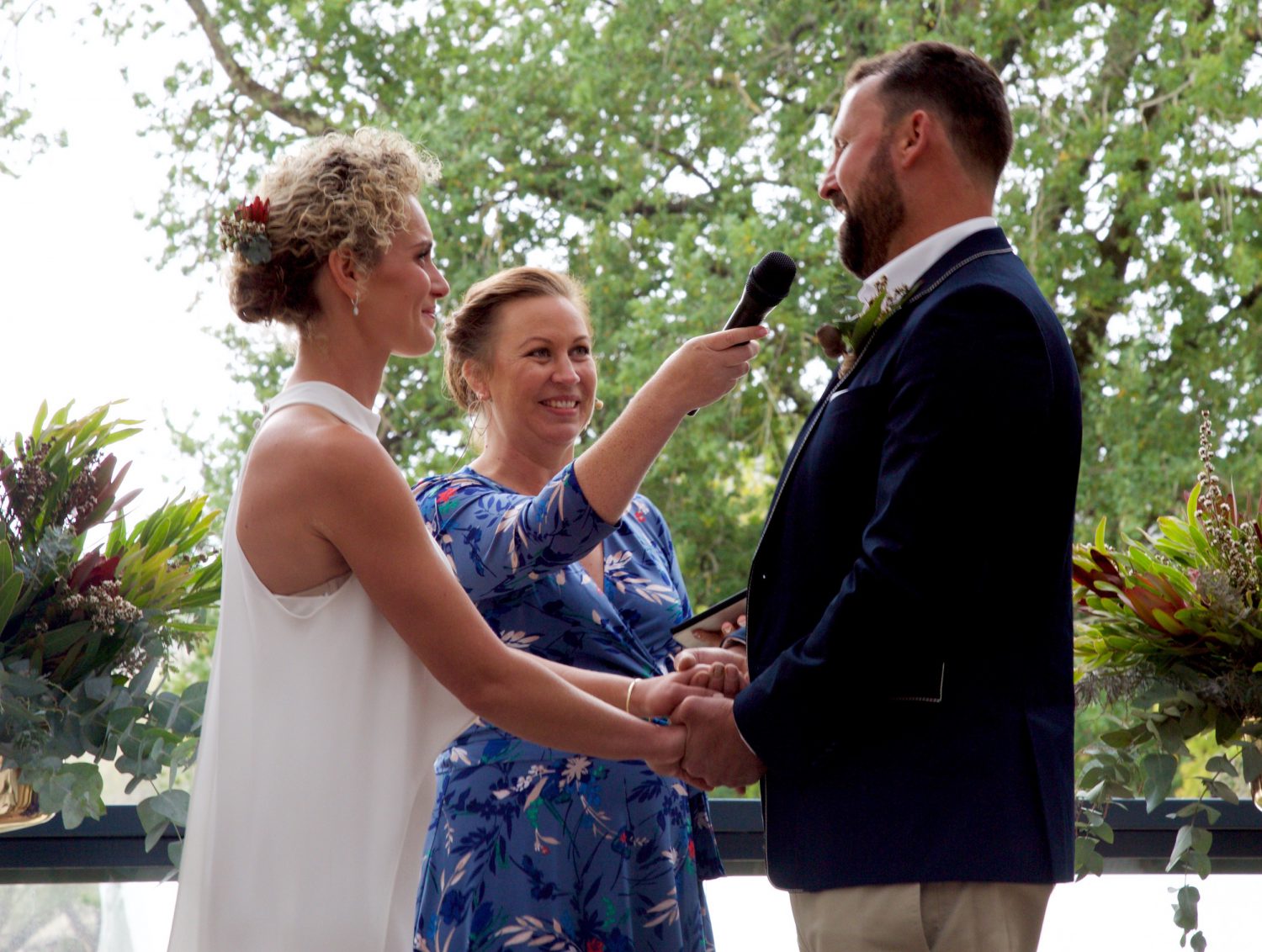 We cannot speak highly enough about Amanda, who was our celebrant recently in April.
Amanda is friendly and approachable yet professional, but the best part was that Amanda took time to get to know us. It meant that she understood us.
Amanda went over and above putting in amazing effort to make our ceremony what we wanted and also a ceremony that two very nervous people felt completely at ease with.
Amanda got everyone laughing all through the ceremony amongst the beautiful stories and happy tears. Absolutely brilliant. Thank you.
Sarah Reid and Nathan Peal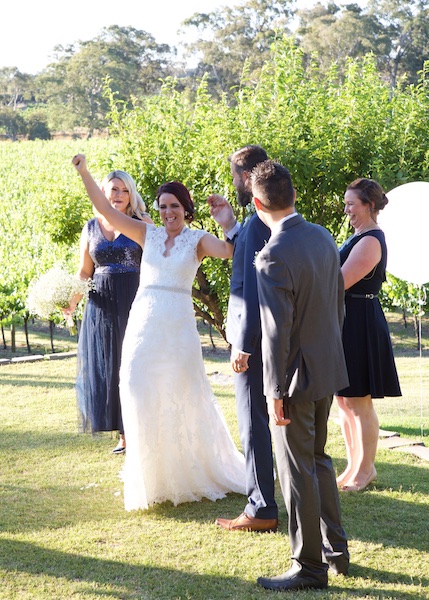 You are a ROCKSTAR
Thank you for the most magical day, catering to all of our wants and needs, and making our ceremony fun, quirky, entertaining and family orientated.  We could not ask for more, but your delivered more.  The surprise inclusion of our kids singing … BANG what a highlight.  We have watched a few home videos that friends and family filmed and we just laugh and get taken straight back to our day.
You will forever have a place in our hearts.
Thank you again.
Karl Wagenfellar and Anda Mundy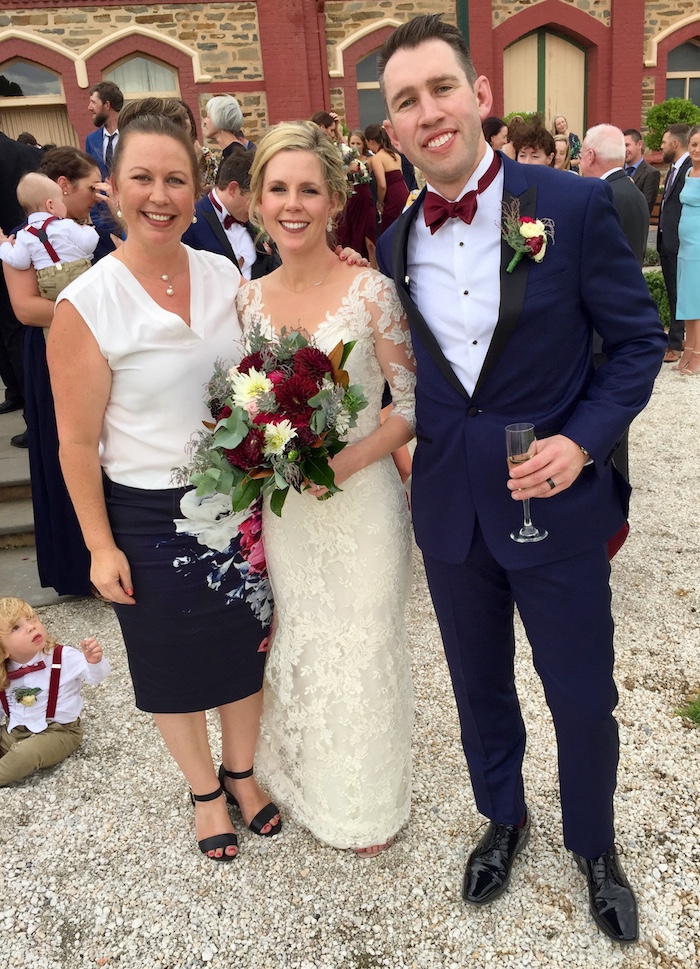 Amanda was an absolute star.
We wanted my sister to be involved and were concerned that the celebrant might make this awkward/difficult etc.
Amanda was so helpful in planning which parts she legally had to do and working with my sis to nail the rest. The result was absolutely what we wanted and all the feedback was positive.
Given Amanda's great personality and professional approach, I'd also be confident that she would have done an awesome job if we had asked her to do the whole thing.
Couldn't make a higher recommendation!!
Laura and David Orr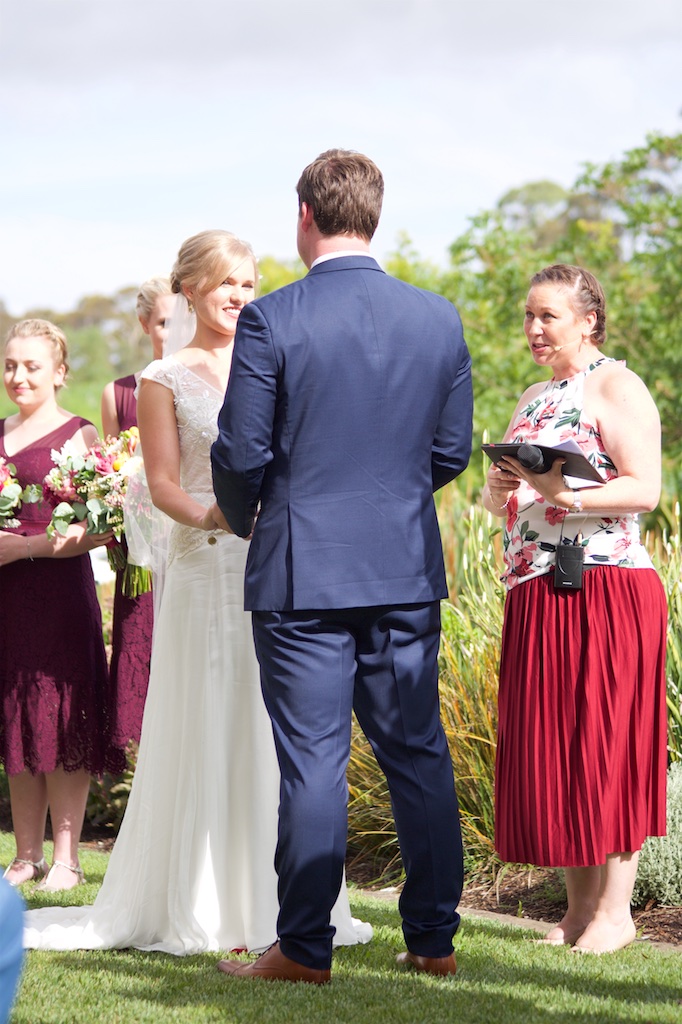 Amanda was our marriage celebrant, and made everything so easy and enjoyable for us! She really 'got' us and made our ceremony very personal, unique and laid-back. We had so many compliments from our guests about how lovely the words of our ceremony were, and how much they loved hearing our story. It was so special and just felt so perfect to us.
Amanda is extremely organised and thorough, and we knew right from the start that we wouldn't have to worry about a thing!
We had an amazing day. Our ceremony was just the best! We want to relive it all again!
Michael and Kimberley Baker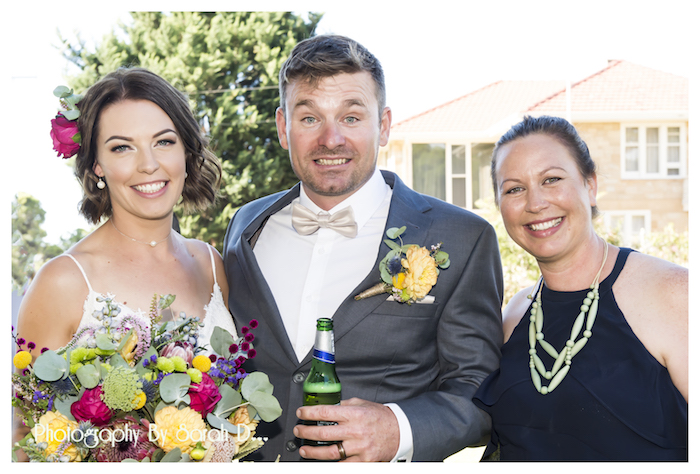 Amanda was absolutely amazing!
She went over and above to make our ceremony perfect.
Travelled to meet us numerious times.
Her professionalism from paperwork to organisation is outstanding.
What we loved most was her down to earth nature.
Do yourself a favour and give Amanda a call, you will not be dissapointed.
Holly and Dan Baker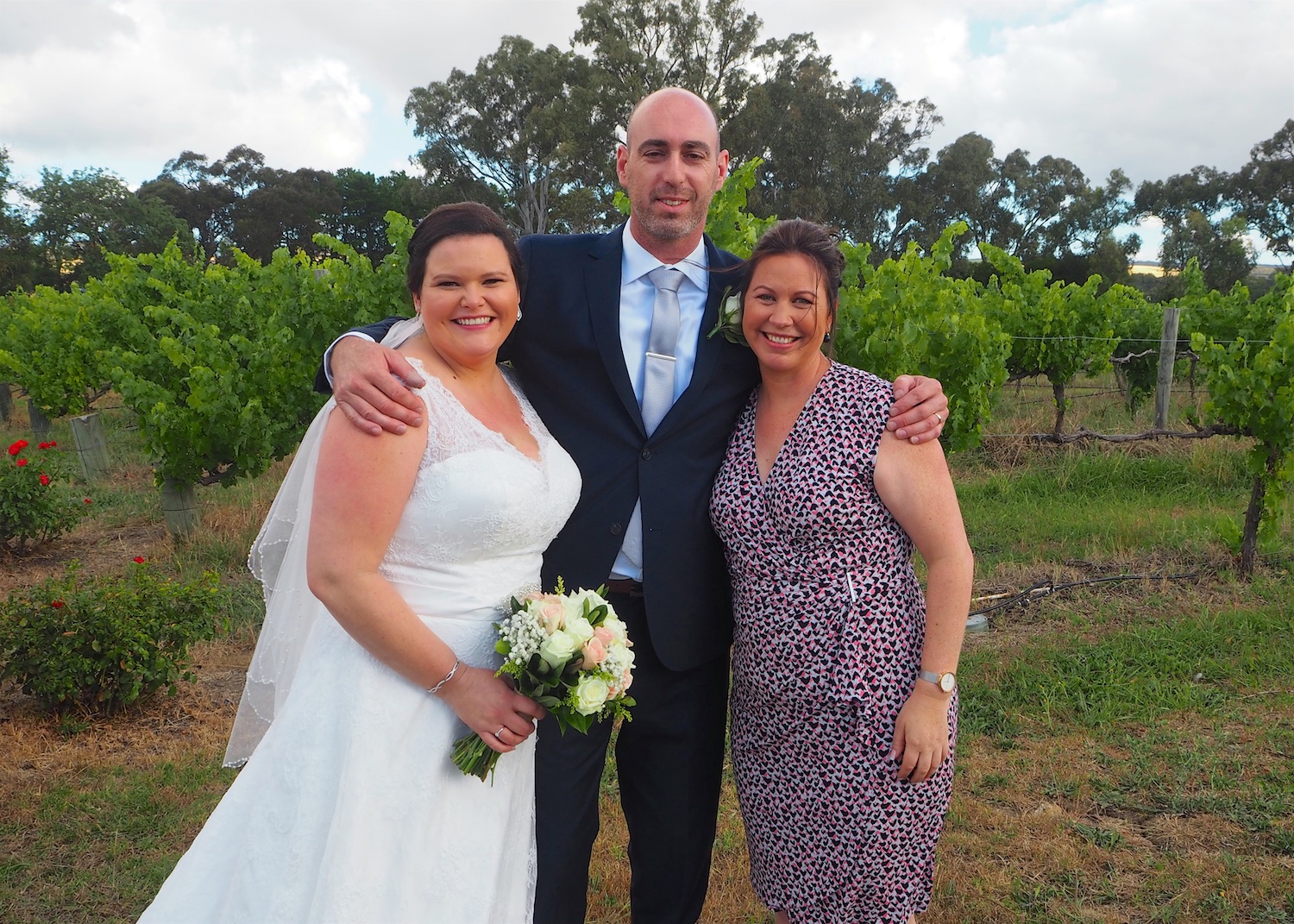 When we first Amanda it was like we had known her forever!!!
She made the entire ceremony a breeze to organise and made sure everything was always on track.
Our ceremony was amazing, it had the right mix of humour, seriousness and romance.
It was an absolutely perfect day and we can't thank Amanda enough for making our day so special!!
Katie and Jason Dawes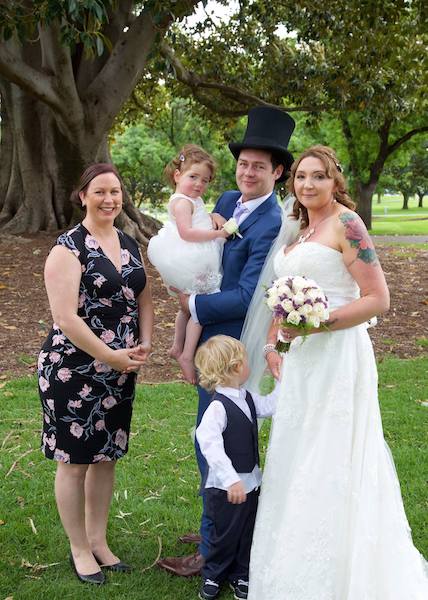 Amanda was fabulous from the first moment.
Friendly, supportive, encouraging and always willing to go the extra mile.
Amanda even stepped in as a last-minute MC for our reception!
If you're looking for someone fun, passionate and committed then Amanda is the celebrant for you.  She goes above and beyond and we couldn't have been happier with our choice.
Trish and Daniel Cannon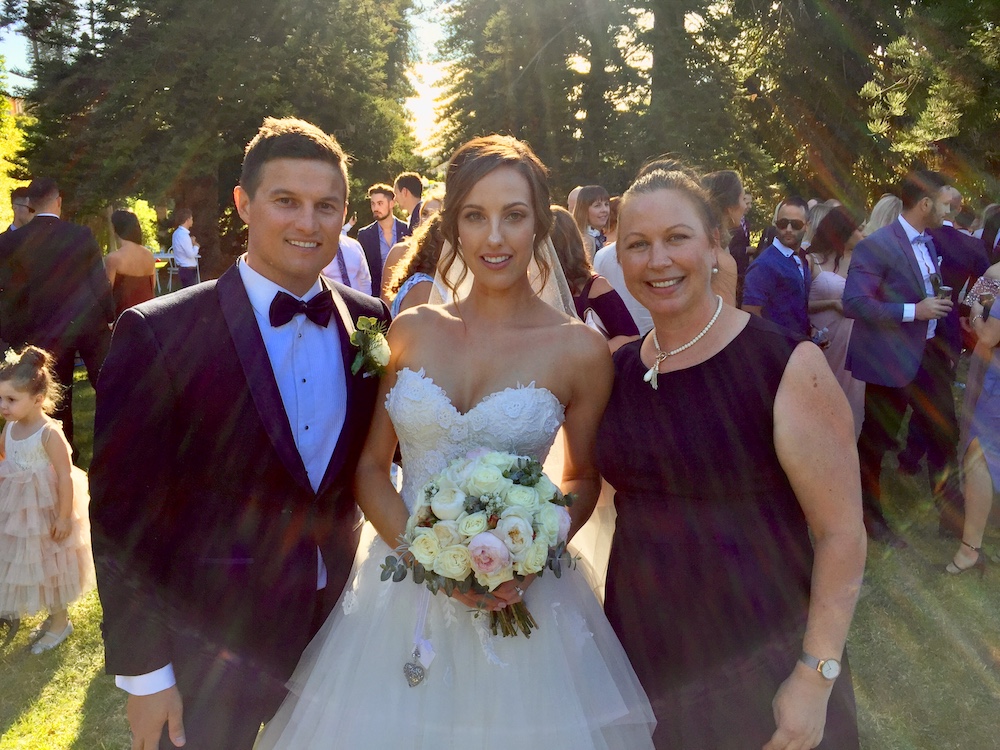 Thank you Amanda for assisting on our wedding day. You were extremely professional in the preparation and on the day.
All of you materials assisted us greatly in preparing and we thank you very much.
We will definitely recommend you to our friends and with you all the best in the future.
Aaron and Megan Duval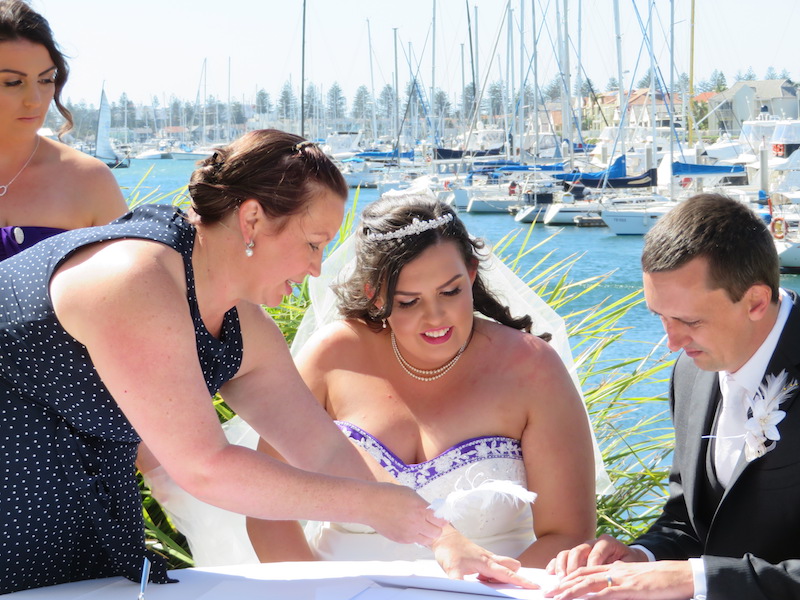 After losing my first celebrant to illness!! Amanda saved mine and my husband's wedding. Just 3 weeks out from our day she came to our rescue and was free marry us.  Without her we wouldn't be married!!!
Absolutely amazing service and the most amazing celebrant you could ask for. I would recommend her 100% to anyone.  Thank you again Amanda for absolutely everything you did to save our wedding xx
Kirsten and Ben Hall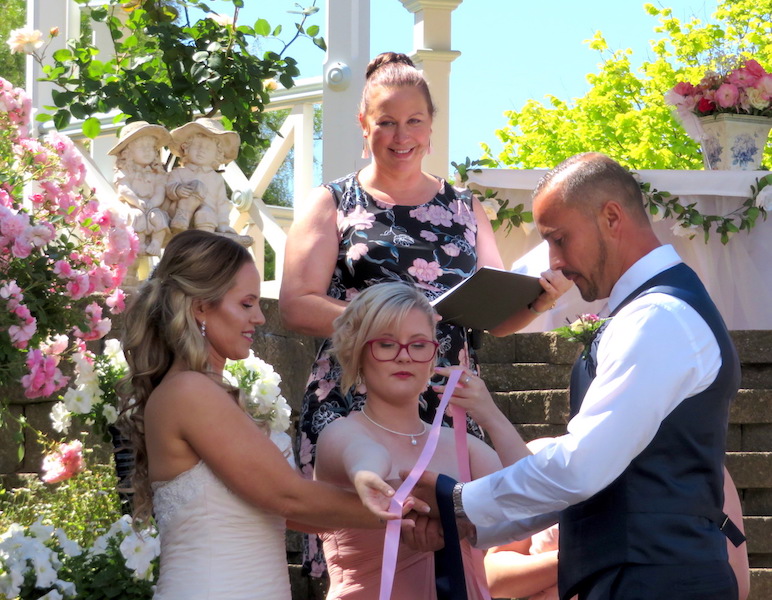 Amanda was amazing.
She offered advice and support from start to finish, and guided us through the paperwork that needed to be completed.
Amanda listened to what we wanted and incorporated everything that was important to us throughout our ceremony, including our children which made it perfectly tailored to us as a couple and a family.
Nicole and Robert Taylor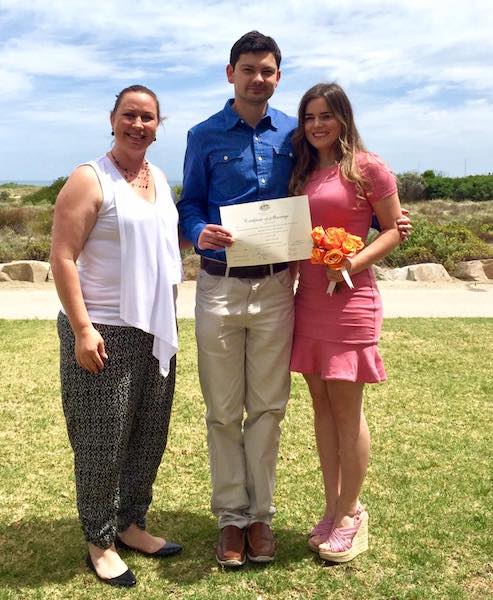 Amanda answered all our questions, took care of all paper work and made things simple with no fuss, all for a very reasonable price. A very professional and dedicated celebrant. I'm glad I came across her name.
Lucas and Katarzyna